design | 2017-08-22 00:00:00 +0000
Are you a Designer? Here's how you can have a productive design day.
Hellonext Team / 2017-08-22 00:00:00 +0000
While starting work on any project, whether you're just starting or continuing work, there are a few things that you should follow to pace yourself while designing and getting things done.
Here are the few things that I follow to make the most of everyday - I think that these will help you too!
First is to make a list of things that you would be working on for the day. I use Dropbox Paper to maintain a document with the list of things that I have for the day. I even use Allt, which helps me keep track of my daily tasks and I can even check off the tasks that I've completed - this makes it easy for me to plan out each day at work.
Next is to dive into each item on the checklist to further breakdown the smaller components that you would be working on to complete the main task at hand. This will help you gain a perspective on what is on your plate and what isn't.
With a clear focus on what you'll be working on, it's time to go drink a glass of water before starting your design work. Always remember to stay hydrated. You don't want to have headaches in between 😰
With looming deadlines, it's time to pace yourself while working to get the most out of your work. It's possible to get extremely tired while working. One way that I follow to beat work fatigue, is to work for a continuous 25 minutes and then take a 5-minute break like taking a small walk around the office, talking about life to your design buddy and so much more. I also use a Mac app called "Be Focused" to follow this regime, this app takes care of the timing for me.
Then, it's time to pace yourself. It's like you against the time. While designing, you have to make a mental plan on estimating how long it would take to complete a particular task. This will help you take quick design decisions on the fly.
It's okay to get stuck. It's not every time we get ideas to solve the design challenges that we might be facing. At times like these, you always have to believe that you'll find a way for the problem you're facing and keep trying out new things. I use Dribbble for inspiration on Visual Design. Other than that, talking to people around you might also help as they will be able to give their point of view on the whatever you're discussing.
If you get too bogged down by working continuously on a single project, you could try sketching, trying out some cool typography like the one below or trying out some new illustration style would also help.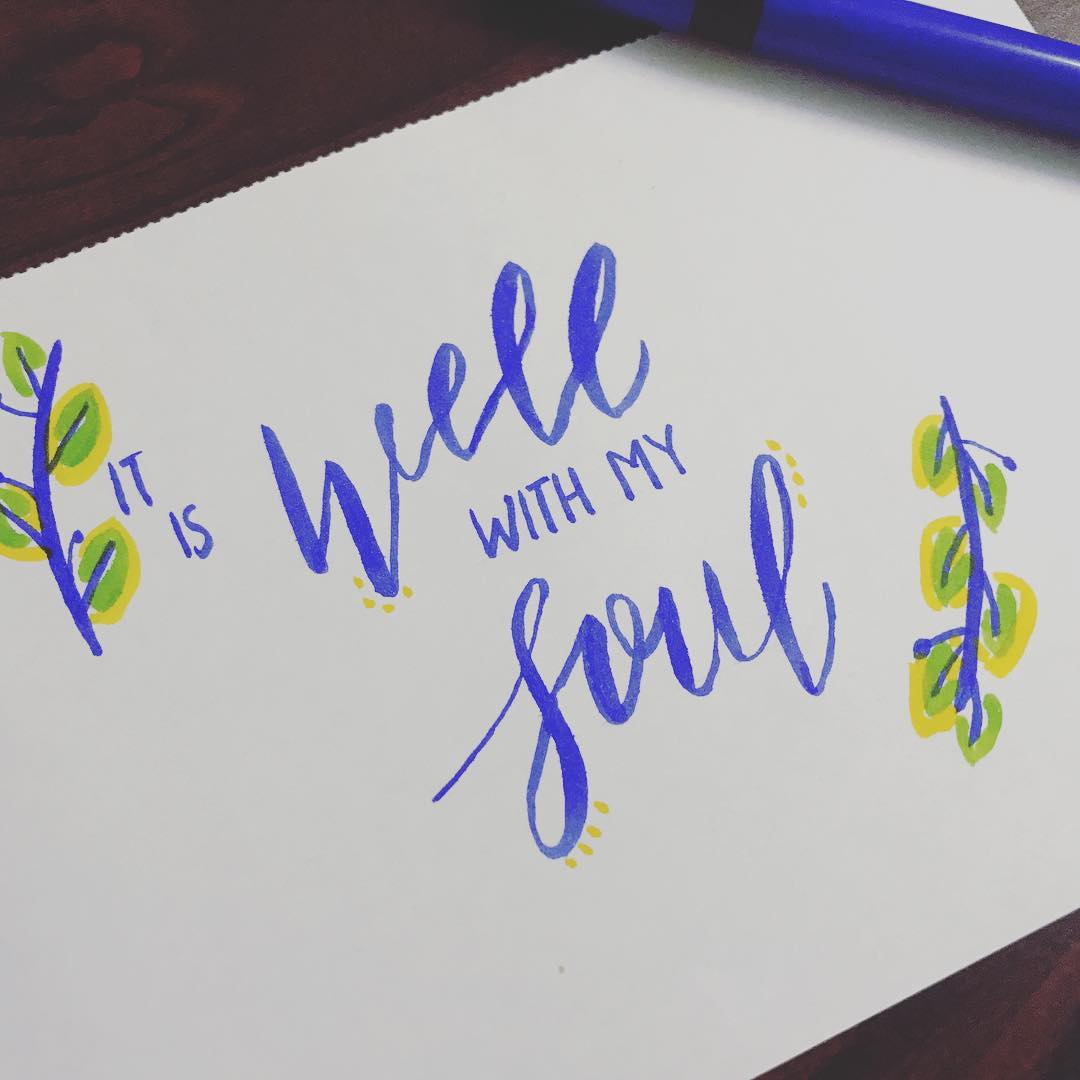 Trying to be a perfectionist kills productivity and creativity. Let me explain why. When you focus on the tiniest of the detail, we get bogged down so much that we'll lose valuable time in perfecting something, rather than completing the designs on time. Moreover, there's so much information overload that people wouldn't even notice any small imperfections, unless they're very critical. We are designers and not artists.
At times we may feel bad when we take cues from the works of some other designers. But, it's totally alright as everything is stolen as Austin Kleon talks about in his book "Steal like an artist." Everything under the sun has already been said. It's just that since we weren't paying attention, someone has to tell it to us again .
It's okay to fail. That's the only way we will be able to learn. Doubting yourself while designing will not only put you off track, but also will kill your creativity and productivity.
So there you have it - something to keep in mind while designing. Every designer will have his or her own way to get the most out of every design day. I'd love to hear what you guys follow to have a productive design day - reach out and tell us what you know!
Last updated: September 7th, 2023 at 7:42:06 AM GMT+0
Hellonext Team
Hellonext is a user feedback tool and this article was written by many people at Hellonext. Hellonext helps prioritize product roadmap based on user-input.