Here's our brand identity template. You can use it for your startup.
Our design team open sources the entire brand identity we use internally.

Karthik Kamalakannan / 12 October, 2015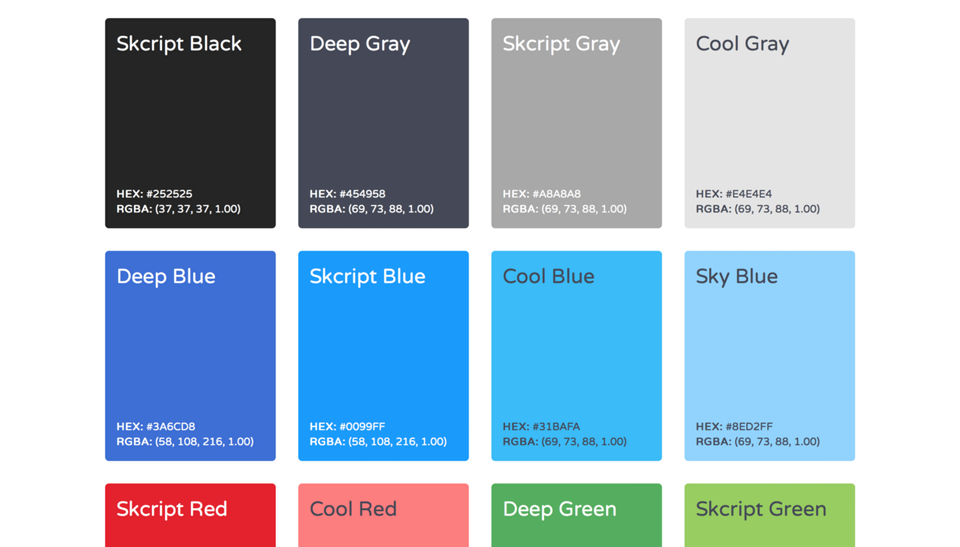 Earlier this week, we open sourced literally all the internal documents that talks about our culture, process, agreements and perks to you. We are very keen in giving back to our startup community, and truly believe that doing this will help us grow together in a better startup ecosystem.
We have already open sourced our Culture Documents earlier and today, we are open sourcing our brand guidelines. We have been building our brand guidelines ever since we started the company, and we are very keen in building a brand around Skcript. We think every other startup need one such brand guidelines so that people use their identity in the way the startup desires, not the way someone else desires.
The repo contains Skcript's actual brand assets, with Wordmarks, Do's and Don'ts and other essential brand guidelines that we use. If you would like to use it for your startup, just fork the repo, and modify the contents for your own use.
In the coming days, we will also be publishing design templates, guidelines templates and other templates that you'd be able to use out of the box.
Ultimately, you define how your startup's brand assets should be portrayed.
Last updated: November 21st, 2023 at 6:56:16 PM GMT+0