Skcript Named as one of Bengaluru's Best AI Developers by Clutch
We were awarded "India's Top Agencies for 2020" by Clutch! Everyone at team Skcript is super proud and humbled. Here's to a fantastic 2020!

Karthik Kamalakannan / 17 March, 2020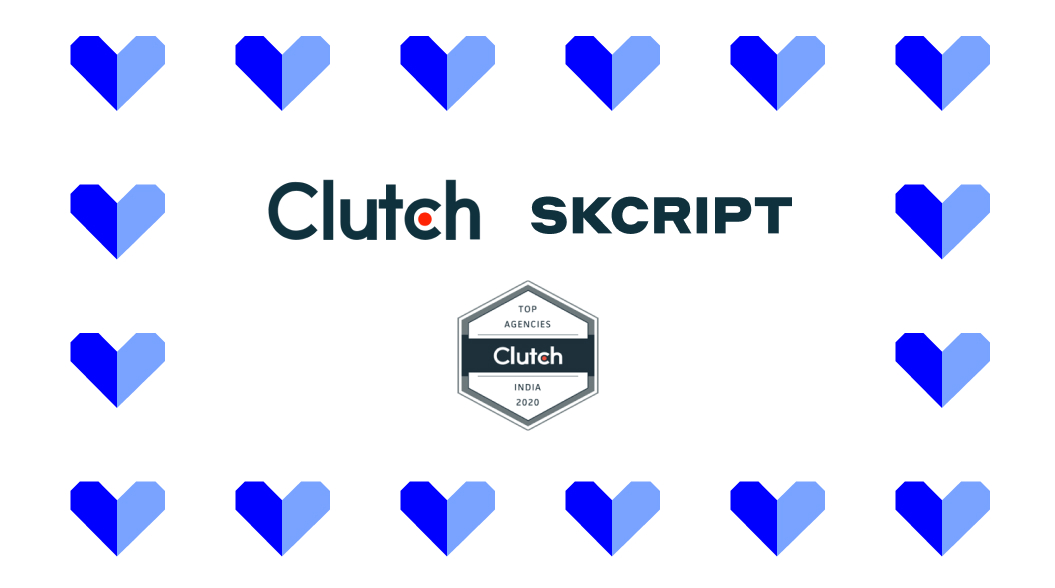 Skcript is certainly sizzling lately! We were just named as one of the top artificial intelligence developers in Bengaluru! This comes just in time as Karnataka Chief Minister B S Yediyurappa just announced the funding of a massive new AI park in Bengaluru. Despite the stiff competition, Clutch.co named us as one of the best Bengaluru developers!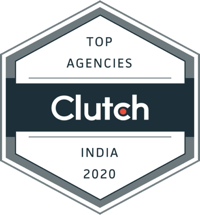 Located in the pulsing DuPont Circle neighborhood in historic Washington DC, Clutch is the globe's premiere center for B2B services buyers. Their dedicated team takes the time to interview clients, painstakingly verify each and every review, and then curate them to ensure that buyers are getting the best possible services.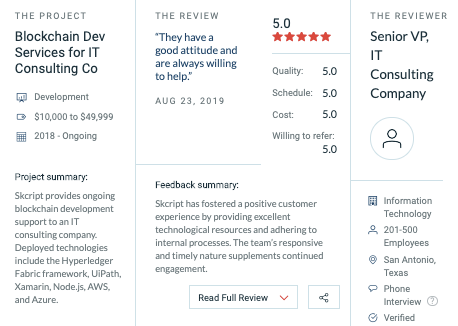 Because of this, we are honored to have a perfect five-star rating on the esteemed Clutch.co platform! In a recent review, a Senior VP at an IT consulting company highlighted our responsiveness and positive attitude while delivering a blockchain development project for them!
Thanks to these ratings and reviews, we are officially recognized as one of Bengaluru's top AI developers! It's a privilege to be honored like this, showcasing our high-quality hard work.
"It feels wonderful for our efforts to be recognized by a global brand." - Swaathi - CTO, Skcript
We want to extend the largest of thank yous to our legions of satisfied customers, without whom this award would not be possible. If you're looking for artificial intelligence developers, you have no better option than Skcript — a fact that Clutch just confirmed! Shoot us a message today so that we can make your development dreams come true!
Last updated: November 21st, 2023 at 6:56:16 PM GMT+0