business | 2020-09-18T10:40:07.000Z
Under-Promise / Over-Deliver Strategy for Customer Feedback
Hellonext Team / 2020-09-18T10:40:07.000Z
As a SaaS company Product Manager, you would probably get a lot of customer feedback from various resources, right? That can be about whole new feature requests, change in the existing model, bug reports, or just common feedback.
But how do you ensure that you're providing all your customers' needs while holding on to your products' vision? That is why suggest you follow SaaS rule "Avoid under-promise & over-deliver!"
Always listen to your users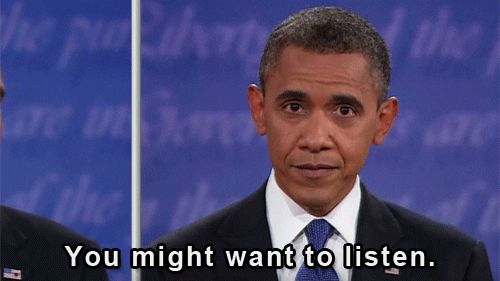 Collecting feedback from your users is one of the most meaningful things. So you should take it very thoughtfully. In general, many times, companies will just say "thank you for your feedback, we will work on it". As a matter of fact, "thanking your users, will do nothing with it". That's not a better idea.
Your customers will start assuming you failed to hear, while in fact, you don't. They will realize it later on. And, so do you.
Because in SaaS there are 2 ways to improve the product:
1. Focus more on acquiring new customers
2. Focus more on delivering better value to existing customers
Although you might assume these 2 are a completely different topic, sadly, they're not. They both are linked to just a common thing:
How do you deliver value for your customer's needs?
How do you handle this?
However, by listening to customers we can find an answer. And why shouldn't we listen? Is it worth your time for improving? They are the ones who are using the product routine. They will see the opportunity better than you do. And, they are likely to help to craft the product better and better. Then, why on earth do we want to block this?
Analyze why?
The most crucial thing with feedback? The 'WHY'. We do often fail to remember that there's always a reason why a customer requests a certain feature. Mostly it will be like always finding a solution to a "problem" or "need" from the user.
The best thing you can do is to request "why" the user needs a certain feature as a priority because chances are there's an alternative existing solution to it. Sometimes, a customer never knows about the process or possibilities within your SaaS product and you just want to provide them with the help that gets the results they're craving for.
How we analyze "why" for Hellonext feature requests.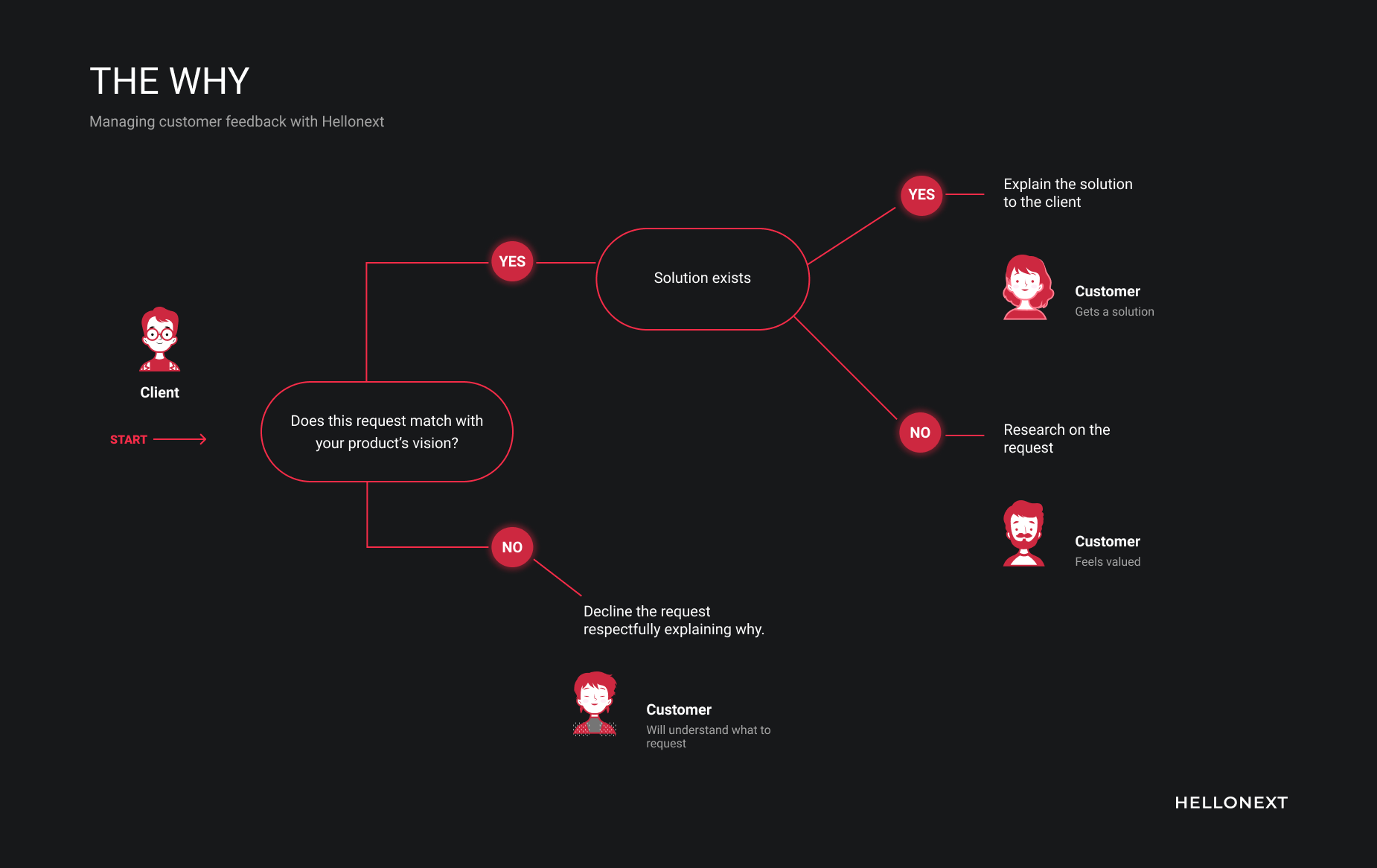 Don't respond to your users with under-promise & over-deliver
Always be straightforward and transparent on your decisions. When your customer shares a suggestion, you should explain to them does this idea fits on the vision of the product? It's the best thing of being straightforward with an answer 'Yes' or a 'No'. Instead, killing to leave the user in the middle of it.
Pro tip: If your answer is "no", my recent article covers how to say "no" politely without losing your customer. Find it here.
How we handle new feature requests that we consider improving.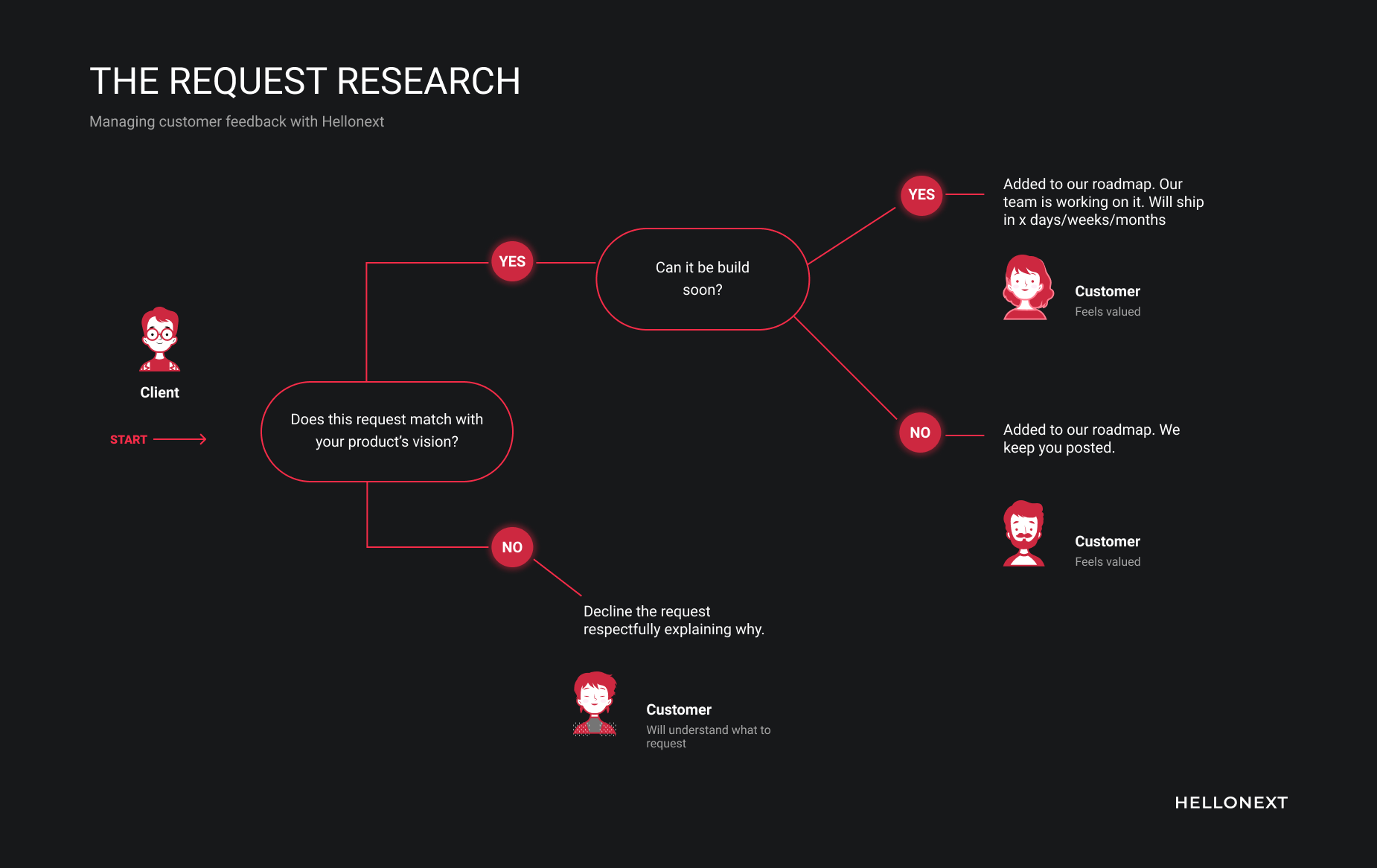 Track customer feedback in a better way
You should always keep an eye on your user feedback and track it. Have a habit of checking whether the customer's expectations fit your organization's product vision. If it does, you need a direction to organize and manage this feedback. Right?
Pro-tip: Hellonext gets exactly this job done with any effort! With the simple to install "feedback boards", you can easily track all of your feedback in a single place. Other users can upvote on each other's feedback and yes, you all set!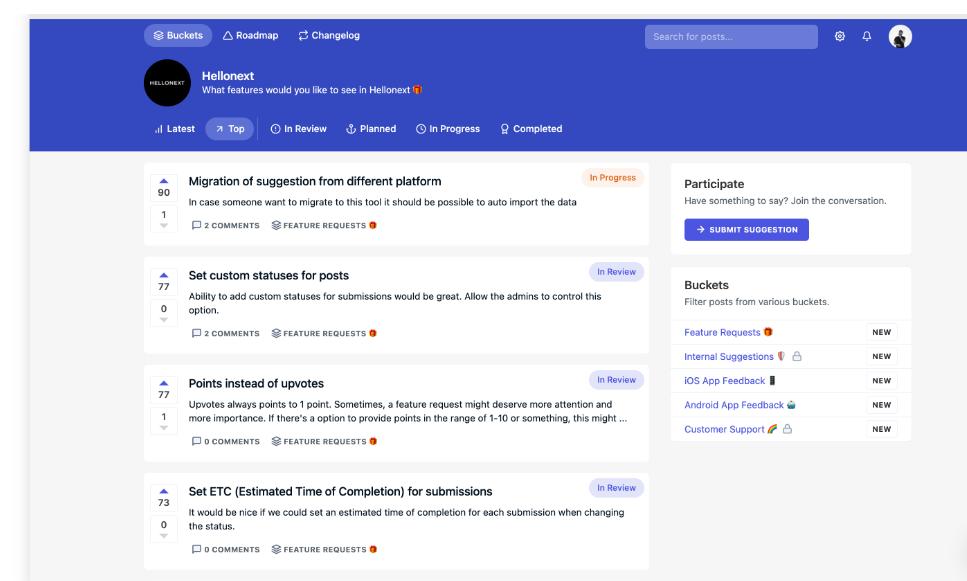 By tracking customer feedback this way, you can accomplish better kinds of stuff, like
The customer feels appreciated
You are closing a feedback loop
You'll drive engagement for the new request
Customers will know what's next to build
Customers will likely to wait instead of churn
Customers are more likely to provide their feedback which makes your product worth better.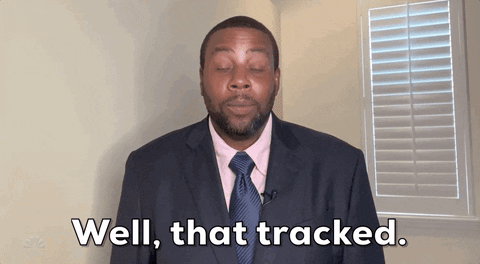 The major benefit is that you don't have to answer a customer right away if you're building it or not. You can keep saying: I think it's a better idea. Let's track it in the feedback boards and look at how other customers are excited about it.
Now we sorted it right?
Share your roadmap
I am pretty sure you have got an idea of how to track feedback. So, what's next? It's creating a prominent "product roadmap".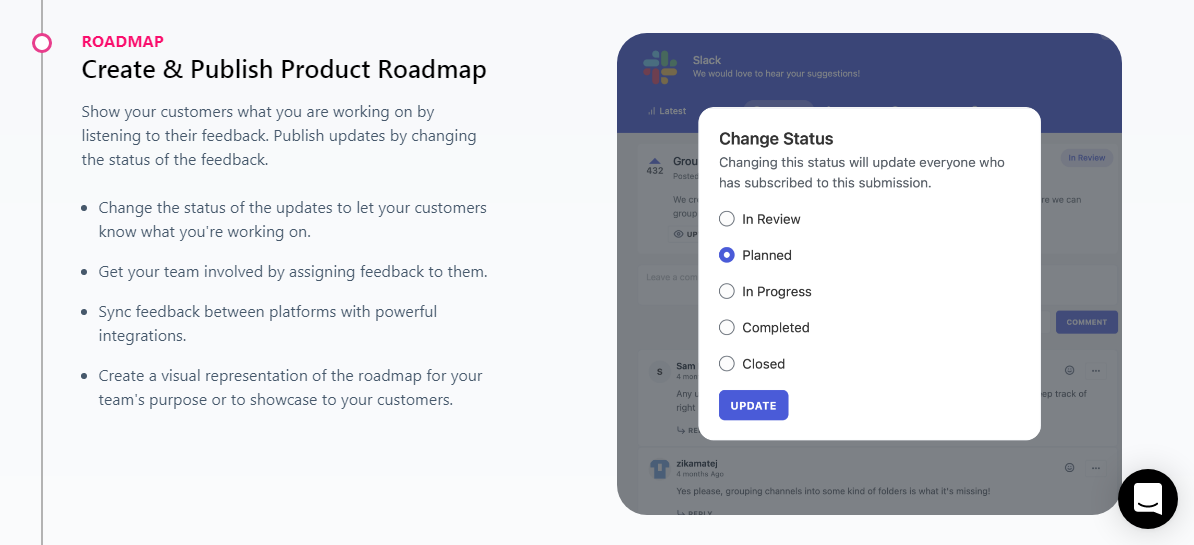 Pro tip: Get a clear idea of the product roadmap and how to build it effectively in one of my recent articles. Find it here.
One of the perfect ways to communicate the progress is to utilize a product roadmap. This benefits 2 things:
1. It will keep your customers excited about what's next
This way customers think to churn because they're craving special features that you don't have. Though you don't have at the moment, the users can have the clarity that things will improve soon. They'll be more likely to stick with you.
2. Increase the engagement with your product and brand
When customers feel you value their feedback and you are keeping them in your improvements, they will feel appreciated and part of "the family". This will create loyalty among them to your brand and more likely to help you grow your product.
Crucial takeaway: Create features that make a better impact!
How will you decide what feature request to build next? Well. When you utilize a central feedback board as Hellonext has, you'll know exactly what to build next. The more upvotes on a feedback request, the more customer demand.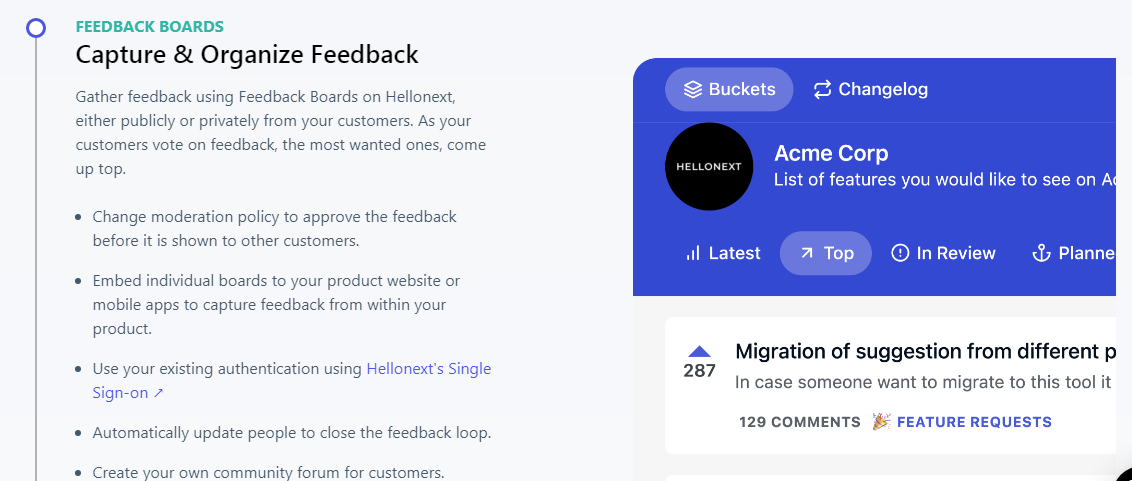 This also benefits 2 things:
1. It provides customer satisfaction
2. It will ensure you are investing your time on the things that make customers happy
And thus, it ultimately raises customer happiness and sales.
So, never under-promise or over-deliver. Your customers are worth more than that.
I hope this article solves the problem of under-promise and over-deliver. The true value you give to your customers helps you to stand out of competitions.
Thanks for reading!
Last updated: June 3rd, 2023 at 4:46:29 PM GMT+0
Hellonext Team
Hellonext is a user feedback tool and this article was written by many people at Hellonext. Hellonext helps prioritize product roadmap based on user-input.