Use of RPA in Enterprises to create huge business impact
Deploying RPA bots in finance, HRM, Supply Chain, Manufacturing and other companies can add a huge value to the company and their customers. Learn more.

Karthik Kamalakannan / 03 February, 2020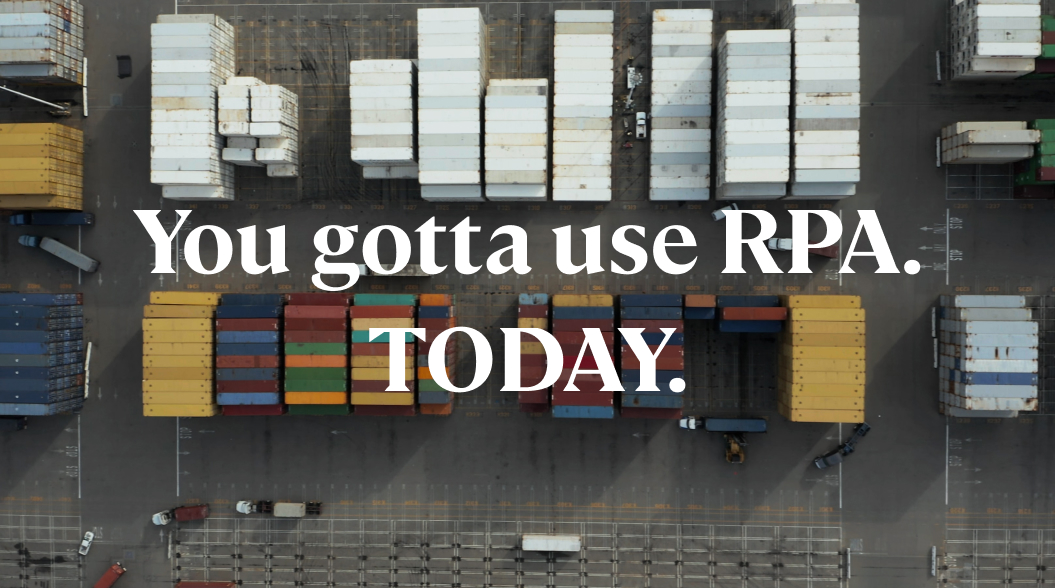 Automation through robots and Artificial Intelligence (AI) has always been depicted as our future, all-the-more with films like Terminators hitting the masses. Although the term Robotic Process Automation (RPA) and the like is freely articulated in today's world ruled by digital culture and social media, unknown truths are concealed amidst myths and misconceptions, often misleading global leaders.
"Innovation is the outcome of a habit, not a random act." What's more, when monotonous repetitive tasks can be automated through technological breakthroughs?
With the industrial revolution and globalization, came the advent of robotic evolution, transforming the nature of work and workplaces. There is an increased pressure on organizations to be a competitive agile lean enterprise and adapt to technological changes. In cognizance with the Darwinian Theory, it indeed is the survival of the fittest!
RPA in today's Workplace
The oft-spoken Robotic Process Automation RPA interacts at a human level without disintegrating with the software it operates with, against the traditional Application Programming Interfaces (APIs).
Hence, serves as an ideal way to meet business demands, and stay ahead in the global race of tapping market opportunities. Accuracy, Productivity, consistency, compliance, all in a go!
With business digitalization prioritized as the core aspect of all workplaces, RPA is the need of the hour. It can be of use in industries including finance, supply chain management, telecommunications, and Human Resource Management.
Early research by Forester Research, a market research company, estimated that the RPA market will reach $2.9 billion by 2021 from $250 million in 2016 (Le Clair, Cullen, King, 2017). It is the fastest-growing market today
Skcript's RPA projects engage the right technology to improve efficiency and resolve operational issues and also provide quick deployment cycle times as compared to business process management platforms. In the long run, let's not forget cost reduction!!
RPA for Finance Companies
With huge manual processes and back-office inefficiencies, RPA is more than cost optimization for financial institutions. It helps security access management, regulatory compliance, account closure prevention, and call center operations. It also helps improve control management.
RPA for Telecommunications Companies
Telecom companies, in a global race to provide innovative solutions to their customers, are burdened with voluminous operational processes like managing data and increasing business efficiency and tend to lose their customers.
Highly customized RPA provides the company to manage a back-office workflow that is rule-based and repetitive.
RPA for Human Resource Management Companies
RPA can automate talent acquisition, file management, on-board processing and exit management, performance management, payroll and administration.
RPA for Supply Chain and Manufacturing Industries
According to the ISG Automation Index, April 2017, RPA has resulted in a 43 percent time reduction for tasks such as credit, collections, billing, etc. Complex supply chains can be automated, which will allow organizations to recruit and train employees for brain-storming and problem solving, rather than engaging in repetitive tasks.
RPA for Shipping & Logistics Companies
RPA and Artificial Intelligence automate crew clearance, vessel's voyages, and reading shipping Instruction Documents, certification, and preparation of delivery reports. Its automation can also be used in the oil, gas and energy industry.
Last updated: November 21st, 2023 at 6:56:16 PM GMT+0