Why every HR Professional should use RPA in their organization
Using Robotic Process Automation for human resource and talent management in companies could be groundbreaking. Use-cases, case studies and more are here. Learn more.

Karthik Kamalakannan / 03 February, 2020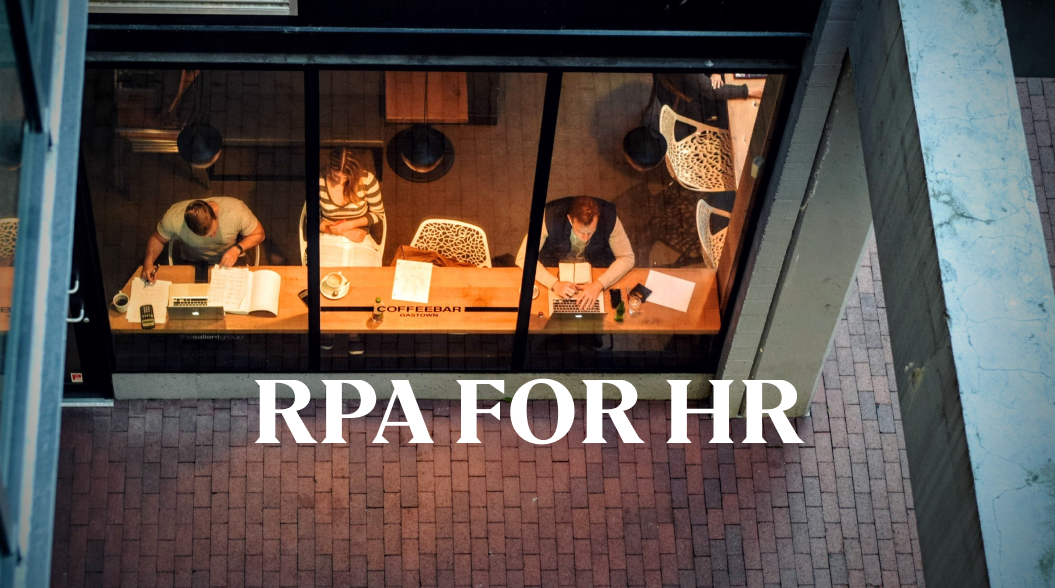 Nights are increasingly longer and darker for HR professionals across the world. With overtime culture, caffeine addiction, and changing job roles, it erupts as a matter of concern. Upskilling with robotic evolution is the need of the hour!
Modernization of Human Resource Management is here. It does not necessarily mean the replacement of HR Professionals. On the contrary, HR Bots make HRM as humanly as possible and impact the conventional way of managing HR tasks.
Human capital is the foundation of innovation, productivity, and success.
According to a survey by the Association for the Intelligent Information Management (AIIM), When HR Organisations were asked, "What is paper usage in the following processes?" here are the percentages answering:
"A lot of documents are processed as paper documents". The paper documents can be digitized in and out through RPA.
Recruiting and selection:35%
Employee onboarding:48%
Employee file management:53%
Policies and procedures administration:32%
Employee separation:48%
"40 percent of the HR Professionals' time can be reclaimed", says a statistics from UiPath. Here's How using RPA and AI:
Using RPA for Talent Acquisition
Using RPA, Human Resource Professionals can resort to the direct meeting of the qualified candidates for the organization, rather than taking a tedious voluminous journey of screening the ideal candidates.
Bots can screen resumes, do background verification checks, and shortlist the right candidate. It also transcribes and consolidates information from various source files and scripts in multiple systems, thus, makes accepting or rejecting for an HR professional a piece of cake.
RPA for on-boarding & exit process
There will be an increased onboarding processing speed and reduction in human errors with RPA.
Drafting custom-made accurate offer letters and collecting specific documents complying company policies can be automated. Manual new hire excel reports and paperwork for HRs is repetitive, and through RPA reduces the overall completion time. It also aids in the implementation of better-organized off-boarding and de-provisioning.
RPA for Employee Document Management
Accurate and complete employee data and a comfortable method for transmitting organizational information are also automated. Bots also help maintain compliance checks.
RPA for Employee Relations
In today's world, success is subject to continuous training. Training is made easily accessible through the RPA learning and development system and available across a wide range of platforms. RPA also helps bridge incompatible applications at a faster rate.
When paper works are automated, RPA enables human resource professionals to focus on impending issues such as building employee relations.
RPA for Performance Management
RPA helps elevate the performance of the organization and thereby helps human resource professionals to keep up the organization's productivity.
RPA for Finance & Administration
Enterprising markets today have complex award rates pay system. With complexities arise discrepancies and payroll errors that could even cost millions! Automated travel and expense management, recording time and attendance, reports on survey analysis and company reviews and a multitude of functions are made possible through RPA.
Last updated: November 21st, 2023 at 6:56:16 PM GMT+0